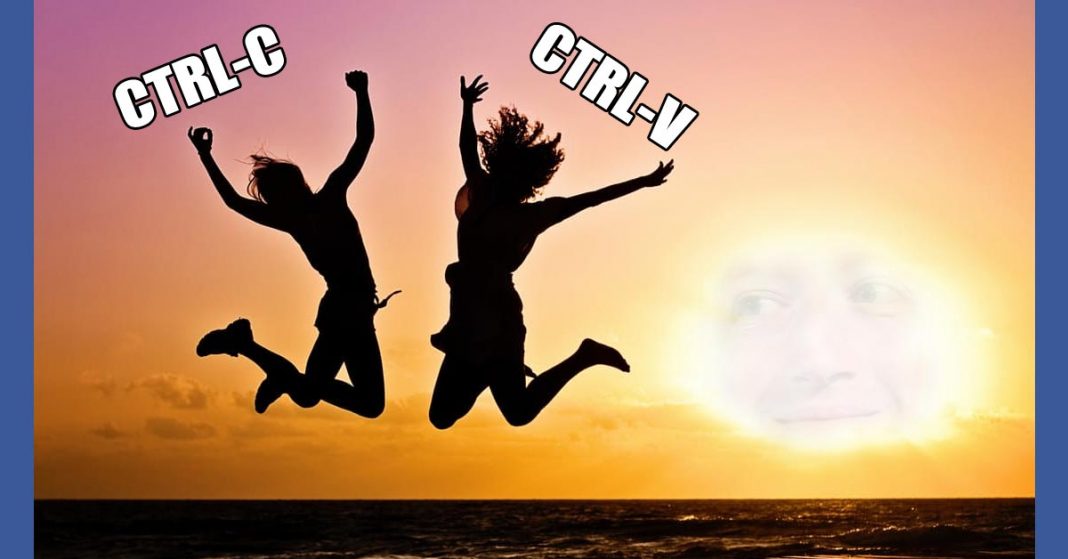 I just discovered you can copy and paste images in Facebook without saving them.  If you're into using Facebook, and use images when you comment on Posts, this is pretty big news. Although  you may not have noticed this already, this is a pretty big change. It's allowing a wider audience to use images to comment. Just like memes became more relevant in the last 10 years along with changes in technology, new modalities of using imagery to communicate will emerge.
Previously, if you wanted to add an image within a Comment to a Facebook post, you'd have to go through a longer process than you do now. Previously, you'd need to save the image as a file somewhere or copy the URL of the image, it's web address, and choose the image or paste the address as text. Those were the two ways you were allowed to get images into Posts as Comments. That required knowing a little bit about files, file operating systems, and at a minimum understanding "where you put the file" on your device.
Saving images isn't always cool. When you were forced to save the image to some directory, gallery, or card, you'd end up either having to delete it or you'd end up with a directory that grew in size with every added image. Some people call this directory, on their computer, their "meme collection". If you're storing images you want to share on your phone, most likely they're going to be mixed in with the photos you've taken yourself.  In the 90's when the Internet first came out, jokes about how embarrassing it would be to have someone discover your porn collection were popular. You might not want someone finding your meme collection either, so keeping those images around is a potential source of embarrassment, not because they're obscene, but just because they're so childish and lowbrow. They're extra funny when they're the kind of memes your mom would think are extra-not-funny. Plus they just take up space, so sometimes they're a pain.
Now you don't have to do that any more. Now you don't have to save images to use them in Comments.
All you have to do to post images to Facebook, in Comments to Posts, is use good old Copy-and-Paste, Control-C & Control-V in Windows.
How to Paste Images In Facebook Without Saving
Get engaged with someone's Facebook Post and decide that Commenting with an image would be better than just using words.
Windows 8 and Windows 10 have  that awesome, built-in tool called "Snipping Tool" that makes it really easy to grab images off your screen. Just launch that little app from Programs > Window Accessories.
I like to put it in my Start Menu, on my Desktop and in the Taskbar because I use it a lot.
Once you've got it open, click and drag the selection box around the area on your screen you want to copy.
It can copy from anything, whether it's a browser, a program. It can even grab still frames from videos, sometimes, depending on the video type. That's like hitting "Control-C"; it copies whatever is selected to an invisible container in your computer called "The Clipboard". It holds whatever you just copied, or Control-Ced. 
Put your cursor into the area under the post where you type your comments. Hit Control-V or right-click and choose "Paste".
Your image will appear as being uploading just as if you had just selected a file to upload.
But you didn't have to select a file to upload. You didn't have to save the file at all.
You might still have to explain the context of obscure memes to your in-laws when you're flipping through the phone to show them pictures of their grandchildren. This new advance won't save you from that awkward event, but it might at least keep your disk drive less cluttered.