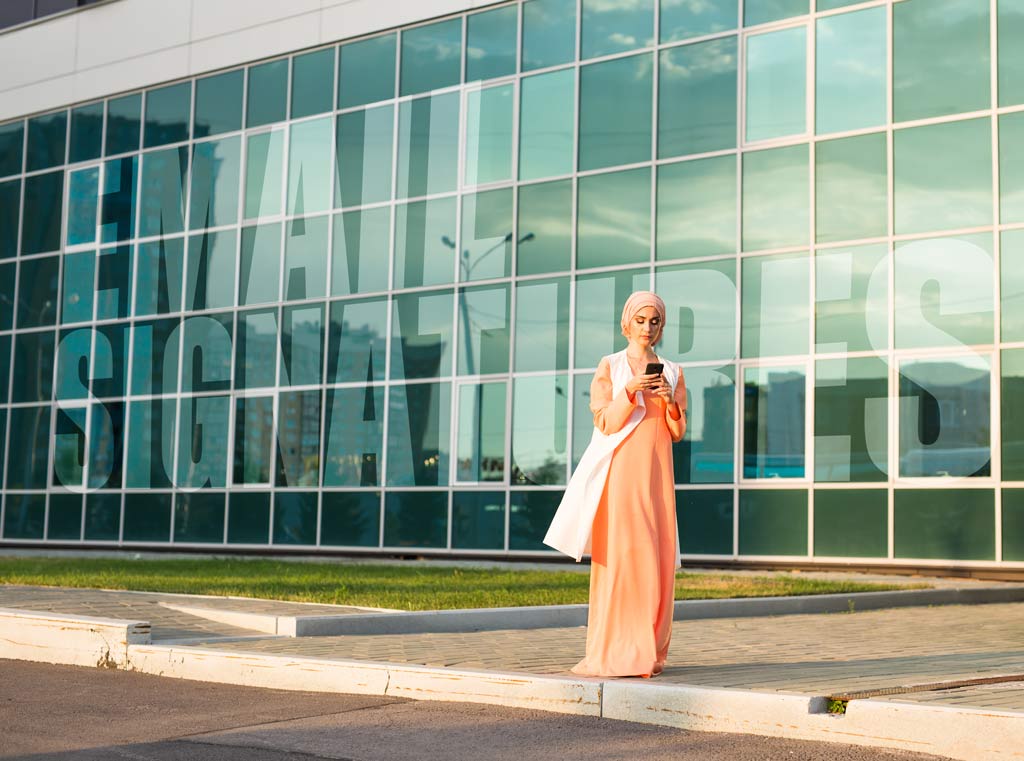 Email signatures are really important to include in your emails, yet often the most important people forget to use them. Forgetting to use email signatures is a mistake nobody can afford to make. Always include them in your emails. This means taking the time to figure out how to configure your email to include them. Don't be slack – do it!
Email signatures, when emails are sent intelligently, are included at the end of emails. They include the contact information of the person creating the email and often the contact information of people replying. An email signature can include the sender's name, a real world mailing address, an email address, a link back to the sender's website and even a logo. They can often include more – it's really up to a sender what they want to include in their signature.
The most critical element to include in email signatures is a phone number. Most likely, if a recipient has received an email they'll know who sent it, so including the email address seems redundant. I personally expect people to use signatures with their phone number in it and search the emails I've received if I don't have someone's number.
It's very disappointing when you want to speak to someone immediately but don't have their phone number, especially when you know you should have made note of their number previously. To find emails that someone has written, when looking for their phone number, and not be able to find one instance of their phone number in dozens of emails they've sent is discouraging. If everyone always used email signatures then this would never happen.
Configuring Your Email Signature
The program you look at your emails in, whether it's on your phone or on your computer, is called your email client. Some people don't use email clients at all any more and manage their emails in browsers, using their server's webmail. Whatever you use to send and receive emails, on your desktop or on your phone, needs to be configured to automatically include your signature at the end of all the emails you compose. If there's an option to put the signature in all your replies as well, that should be configured too. Those two configuration steps should be taken irrespective of how confusing or hidden the option is. Everyone using email correctly is using them – you should too.
You'll need to design a signature to use. If you're working in multiple roles, for example publishing multiple websites or working for two employers, you might need to configure multiple signatures, one for each role. In each one you may want to include:
Name
Role or business title
Company name
Company tagline and/or company logo
Website address and/or company social medial links
Mailing address
Phone number (Main, Cell, Desk, Toll Free, and/or Fax number.
Personal social media links (Facebook, Twitter, LinkedIn etc Profiles)
Working Hours (when people can expect responses from you)
Optional: inspirational quotes
Optional: calls-to-action to support causes
Optional: offers for products and services from your business
Optional: personal promises of quality
Optional:  mention of awards and achievements
Do you need an email signature designed or to discuss your company's email signature policy with a marketing expert? You can now consult with a marketing expert immediately.  Discover how email signatures can be used wisely effectively starting today!