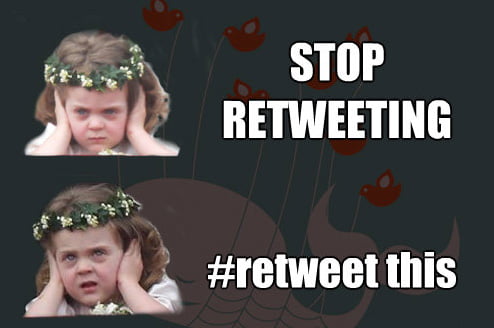 I vote HER for Queen.
Who didn't relate to the little flower girl on the balcony at the Royal Wedding 2011? It was too easy to project yourself into her shoes, and sympathize with what she was feeling in our own personal ways.
Her feelings about the noise of the crowd were akin to mine about rewteeting on Twitter.
Be original please. Stop Retweeting. #Retweet this please.
Oh yeah, don't get hooked on memes either.
http://qkme.me/2bgv