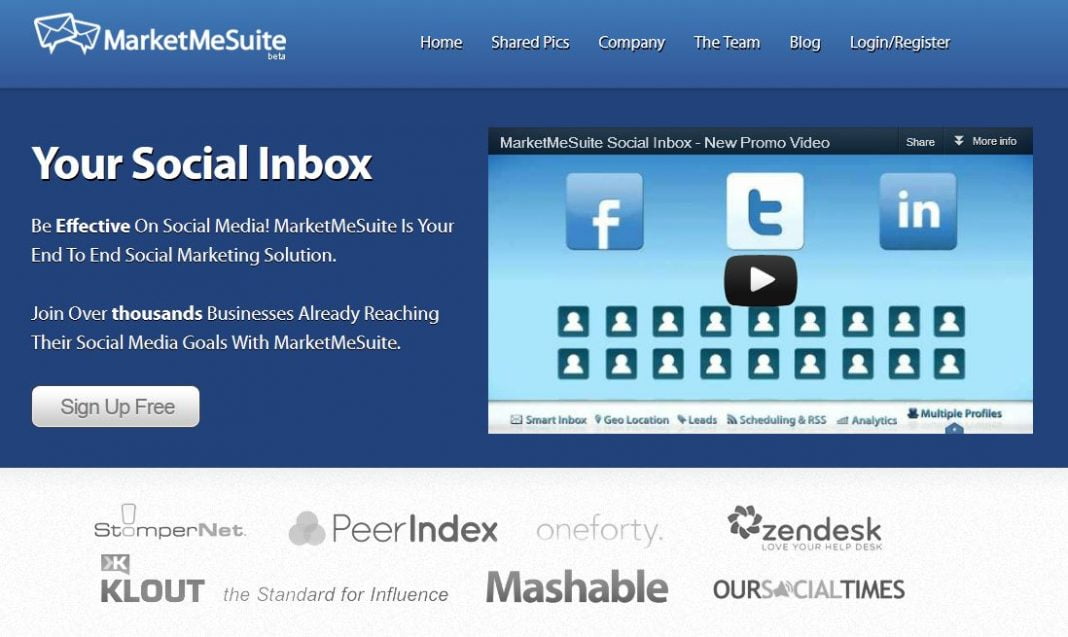 I've been enamored by a new product that I first learned about from Jeff Bullas' Blog. That tool is called MarketMeSuite. If use Twitter then you'll love how powerful this particular app can be. Among all the other tools and tactics I've used to increase my Twitter Followers, this one has yielded the best follow rates. It has three features, three different tools, that when used in combination can really impact your Twitter Follow rate.
Here's how I use these three features:
The Keyword Follow Tool
This nifty utility lets you search Twitter for a specific keyword, giving you a list of Tweeps, what they tweeted last with that word in it,  and a check box next to each name. All you have to do is select them all and follow them all at once. This tool alone saves hours, removing the chore of searching within the Twitter web interface and then having to click on each profile from within the search results. This task would take minutes on Twitter.com, but instead takes seconds from within MarketMeSuite.
The Follow Back Tool
MarketMeSuite has another cool tool that I use all the time. It's the Follow Back Tool. It basically lets  you select all the Tweeps that follow where you also haven't followed them back yet. It lets you reciprocate for follows all at once in seconds.
The Unfollow Tool
This is probably the most useful too in this arsenal of Twitter automation advantages. The Unfollow Tool lets you selectively Unfollow all the stingy and snoozing tweeps who you follow but haven't followed you back yet.
This tool lets a whole team of people at Massive Impressions collaboratively post, respond, and engage through hundreds of social media presences in a manageable fashion.
Often clients don't have the time to engage frequently on social media, but still need to be brought to the table when a quick and accurate response is needed.
Other Tools
We used to use HootSuite, and the majority of marketers we know still do, but after trying it, MarketMeSuite has been more impactful for us. No other tool has stood up to the test of having to handle hundreds and hundreds of social media presences at once, gracefully.
What tools do you use to manage your social media accounts?